Drain Cleaning


Danbury, CT
24-Hour Response for
Clogged Drains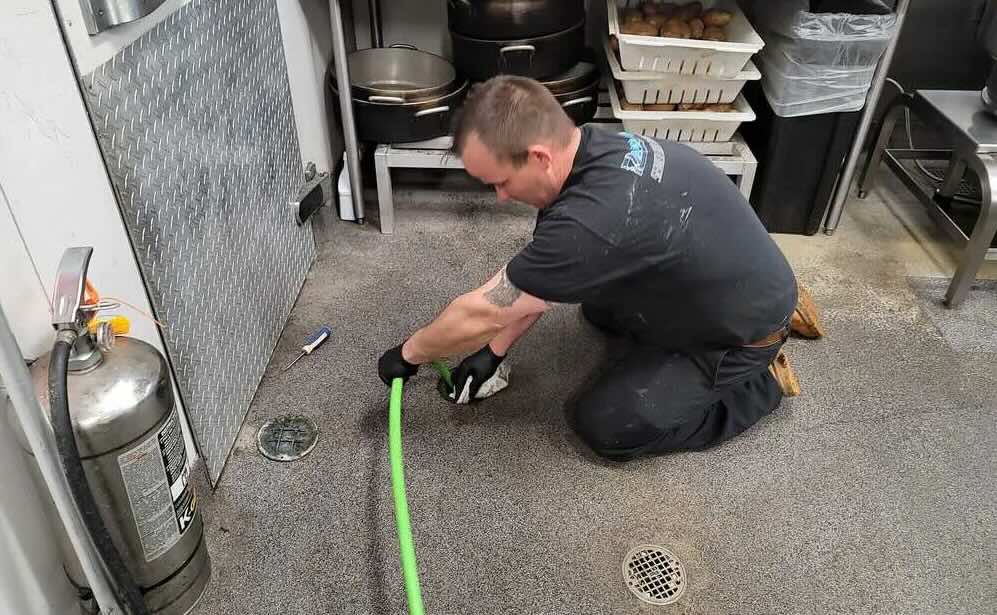 Struggling with a clogged drain can be a major hassle, whether it's in your bathroom sink, laundry room, or elsewhere in your home or business. At Rapid Rooter, we're here to offer comprehensive plumbing services in Danbury, CT, around the clock. We are well-versed in handling all kinds of drain issues, from bathroom drains to complex sewer line blockages. Our professional team employs top-notch hydro jetting technology to ensure a thorough and efficient service.
For swift and reliable drain cleaning in Danbury, CT, reach out to Rapid Rooter CT. Call us now at (844) 649-2564 for expert assistance.
residential plumbing services
commercial plumbing services
Camera inspection services
Emergency Plumbing Services
Leak Detection and Repair
Water Heater Installation
plumbing excavation services
Our Drain Cleaning Services Helps With:
Clogged Toilets and Drain Pipes
A clogged toilet or obstructed drain pipe can be a major inconvenience, causing disruption in your daily routine. Our expert team at Rapid Rooter recognizes the urgency of such issues, whether it's toilet drains or the wider drainage system, and offers prompt solutions. We use state-of-the-art tools and proven techniques to diagnose and resolve toilet blockages.
Our licensed plumbing professionals ensure that the clogs are cleared thoroughly, restoring proper functionality to your toilet and the connected drain pipes. This involves a meticulous approach, as we address not only the visible blockage but also tackle any underlying issues within the drain pipes to prevent future occurrences. By providing a comprehensive service, we ensure that your bathroom and its drainage system regain normal operation without any hassle or worry.
Kitchen sink clogs 
Kitchen sink clogs are a common nuisance in most households. Accumulated food remnants, grease, and other debris can result in persistent blockages. Rapid Rooter's proficient team is equipped with advanced tools and expertise to swiftly and efficiently clear these blockages. Our skilled technicians not only address the current clog but also ensure a thorough cleaning of the pipes to prevent any potential recurrence. By using industry-standard tools and techniques, we restore the flow of water in your kitchen sink, ensuring smooth and unobstructed drainage.
Shower Drain Cleaning 
A clogged shower drain can lead to standing water, making your shower experience far from enjoyable. Our experienced professionals understand the inconvenience caused by such blockages and provide prompt solutions. We use a variety of methods and specialized equipment to clear shower drain blockages. Our thorough approach ensures not only the removal of existing clogs but also prevents the accumulation of debris, providing you with consistently clear and free-flowing drains.
Clogged kitchen sink drain
Clogs in the kitchen sink drain can disrupt the flow of your household activities. Our expert technicians employ advanced techniques to efficiently remove these blockages. They meticulously clear out any accumulated debris and apply efficacious cleaning measures to ensure that your kitchen sink functions optimally. By addressing the root cause of the clog, we ensure a lasting solution, preventing any inconvenience or disruption in the future.
Floor Drains
Clogged floor drains can result in water accumulation, potentially causing hygiene issues and inconvenience, especially in commercial spaces or basements. Our skilled team is well-versed in dealing with these specific drainage issues. We swiftly clear these drains, ensuring a clean and safe environment. Additionally, we perform a thorough inspection to identify any underlying issues to prevent future blockages, providing a reliable solution for a well-functioning drainage system.
Laundry Drains
Laundry drains can become clogged with detergent buildup, lint, and other debris. Our drain cleaning service addresses these issues head-on, providing thorough cleaning to keep your laundry day free from unexpected surprises. By maintaining clear laundry drains, we help ensure your appliances operate effectively and efficiently.
Clogged Sewer Lines
Sewer line clogs can significantly disrupt the entire plumbing system and lead to potential damage to your property. The experienced team of our drain cleaning company in CT offers proficient solutions to clear these blockages. Using specialized tools and techniques, we ensure the proper and thorough cleaning of sewer lines. We address the clog's root cause, ensuring that your sewer system operates smoothly and prevents any potential backups or damages.
Sewer Cleaning and Repair in Danbury
Regular maintenance and timely sewer repair in Danbury are vital to prevent severe blockages and potential plumbing issues. Our dedicated service offers complete sewer cleaning, ensuring the proper flow of waste and water. We employ specialized techniques to clean and repair sewer lines thoroughly, preventing any future clogs and maintaining a healthy plumbing system in your property. Whether you need routine cleaning or immediate sewer repair in Danbury, our team is equipped to handle your needs with expertise and efficiency.
Storm Drain Cleaning
Storm drains play a pivotal role in managing excessive water during heavy rains. Our experienced team ensures the removal of all debris and blockages from these drains. We conduct a professional cleaning, allowing these drains to function optimally during extreme weather conditions. Our meticulous approach guarantees the effectiveness of these drainage systems, alleviating the risk of water accumulation and potential flooding.
Emergency Drain Cleaning Services with Hydro Jetting Technology
At Rapid Rooter, we understand that some drain blockages require urgent attention. That's why we provide emergency drain cleaning services available 24X7 to address your immediate needs. Our quick response team is equipped to handle emergency situations promptly, ensuring that your drainage issues are resolved without delay.
Utilizing cutting-edge Hydro jetting technology, our emergency services provide a powerful and effective solution for the most stubborn blockages. Hydro jetting is an advanced method that uses high-pressure water to clear out debris, grease, and other obstructions within your plumbing system. This method is quite practical, ensuring a thorough cleaning of your pipes, leaving them free from any residual buildup and restoring optimal flow.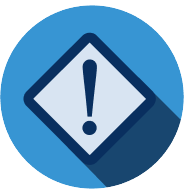 The team of professional plumbers at Rapid Rooter is available around the clock for all your Connecticut plumbing emergencies requiring video camera inspections!
Why Go With Rapid Rooter Danbury CT For Your Drain Cleaning Needs?
What sets us apart is our rigorous commitment to delivering premier drain cleaning services, ensuring your drains are promptly and effectively cleared. Our 24-hour plumbing services offers round-the-clock assistance, recognizing that drain issues can arise at any time. Utilizing cutting-edge technology and the industry's best practices, our skilled technicians provide reliable solutions to all types of clogged drains. 
When you choose Rapid Rooter, you're choosing a skilled team of experts dedicated to ensuring your satisfaction and the smooth operation of your plumbing system. 
Reach out to us today and bid farewell to the frustration caused by clogged drains.
Frequently Asked Question
Is it better to snake a drain or use Drano?
While Drano is a common household solution, it might provide temporary relief from minor clogs. However, for persistent or severe blockages, professional drain snaking is more effective. Our experienced technicians assess the situation and use the appropriate method to ensure a lasting solution to your drainage issues.
What Our Happy Customers
Are Saying About Us

"These guys know exactly what they are doing. I called a few plumbers and they could not do the excavation work. I am so happy I found Rapid Rooter. They were able to fix both my issues. They dug up my yard and fixed my line. My yard was put back exactly the way it was. You couldn't ask for more. The pricing is fair and they don't mess around. The job was done in one day! I would highly recommend Rapid Rooter!"
Rachel R.

"Very responsive on the eve of thanksgiving when many companies would not respond at all or said they would not come out on a holiday. We had a house full of relatives staying with us and water began backing up in the basement bathroom. We weren't sure if it was septic related or not, but they arranged to meet with my septic company on Thanksgiving morning while they pumped the tank."
A.W

"Austin and Pat did a fantastic job clearing a really tough kitchen sink clog for me. Austin responded quickly and was very professional. The leak was cleared and everything was cleaned up after the job was done. Highly recommended!"
John P.

"They did a great job, fair pricing and excellent service. Recommend completely."
Scott M.