24-Hour Services for
Plumbing Repairs
If you're on the hunt for reliable plumbers in Shelton, CT, you've come to the right place. Rapid Rooter is your trusted local plumbing service provider, offering a comprehensive range of solutions to fix any of your plumbing problem. From emergency services to routine maintenance, we have you covered. With over 25 years of experience, we take pride in serving both residential as well as commercial clients in the area.
Our team of seasoned plumbers is dedicated to delivering excellent service, ensuring issues are resolved promptly and efficaciously. We comprehend that plumbing problems can arise at any time, which is why we are ready to assist you 24 hours a day. When you choose Rapid Rooter, you choose quality, professionalism, and peace of mind for all your plumbing needs in Shelton, CT.
For top-notch professional service any time of day, choose Rapid Rooter plumbers in Shelton, CT. Contact us at (844) 649-2564 and let us tackle your plumbing needs today!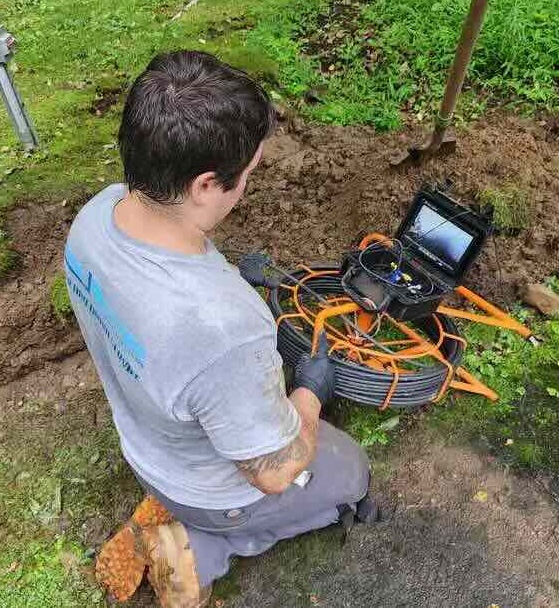 Rapid Rooter 25+ Plumbing Services Can Help Residential and Commercial Clients in Shelton, CT With:
Rapid Rooter's plumbing professionals are at your service 24/7; we are ready to assist residential and commercial clients in Shelton, CT with emergency plumbing solutions, including:
Drain Cleaning Services
Our local plumbers in Shelton, CT possess the skills and state-of-the-art equipment to manage and resolve all your drain cleaning needs. Whether it's a minor clog causing inconvenience or a more complex blockage creating plumbing havoc, our team can efficiently restore your drains, ensuring a seamless flow in no time. By employing the latest techniques and tools, we're dedicated to delivering thorough and effective drain service, ensuring your plumbing system operates at its best without any hassle.
Hot Water Heater Repair
At Rapid Rooter, we comprehend the essential role hot water plays in your daily routines. When your water heater is malfunctioning, it can disrupt your comfort. Trust our adept plumbers to swiftly diagnose and repair any issues affecting your water heater. With years of experience, we provide reliable repairs, aiming to restore your hot water supply in very little time. Our priority is to ensure that you have access to uninterrupted hot water, resolving your water heater issues precisely. We are here to help you with water heater repair in Shelton, CT.
Water Heater Installation (Tank and Tankless Water Heaters)
When it's time to choose a new water heater, whether a traditional tank system or an energy-efficient tankless option, choosing the right system is crucial. Rapid Rooter offers more than just installation services; we provide guidance on selecting the most suitable water heater for your specific needs. 
Our experienced professionals will assist in assessing your requirements, offering recommendations, and ensuring a seamless installation process. We aim to not only install your water heater but also optimize its efficiency for your home or business, ensuring lasting performance and reliability.
Sewer Cleaning
Sewer issues can quickly escalate into unpleasant and costly problems if not addressed on time. Our sewer cleaning services are designed to maintain the proper functioning of your sewer system. We utilize effective techniques to clear blockages, remove debris, and prevent potential backups. With our pro assistance, you can rest assured that your sewer system will continue to operate flawlessly, reducing the risk of inconvenient and unsanitary situations.
Sewer Line Repairs
When faced with sewer line complications, it's crucial to have skilled professionals who can efficiently address the issue. Our experienced plumbers in Shelton, CT, are adept at identifying and repairing damaged sewer lines. Whether the problem involves cracks, leaks, or blockages, our team is equipped to perform repairs promptly and accurately. By resolving sewer line issues, we help prevent further damage and restore the proper functioning of your sewer system.
Drain & Sewer Camera Inspection
Our cutting-edge approach to plumbing issues involves the use of advanced camera inspection technology. This innovative method allows us to inspect your plumbing system without invasive procedures thoroughly. By employing high-resolution cameras, we can identify potential problems, assess the condition of your pipes, and pinpoint issues that may not be immediately visible. This proactive inspection method saves time and money by providing accurate diagnoses without unnecessary disruption to your property.
Water Line Repairs and Replacement
Leaky or damaged water lines can lead to extensive water loss and property damage. Our team specializes in addressing water line issues proficiently. Whether it's repairing minor leaks or replacing damaged sections of your water lines, our skilled professionals are equipped to execute the necessary repairs. By swiftly addressing water line issues, we help prevent further damage as well as restore the integrity of your water supply system.
Plumbing Excavations
In some instances, plumbing issues may require excavation to reach and resolve the problem effectively. Our experts are equipped to handle such situations safely and properly. While excavation can seem intrusive, our team takes meticulous care to minimize disruptions to your property. We employ industry-standard excavation techniques, ensuring the problem is addressed while maintaining the integrity of your building.
Gas Lines Repairs
Issues with gas lines can pose serious safety hazards. We understand the importance of addressing gas line problems as soon as they occur. From leak repairs and damage assessments to malfunctioning lines or their related issues, our trained technicians know exactly how to tackle gas line issues with care and precision. Our top priority during repair procedures is safety, guaranteeing the protection of both your property and those residing within it.
and More! All your plumbing needs are covered by the knowledge and professional services of our local plumbers in Shelton CT
Plumbing Emergency in the Middle of the Night? Rapid Rooter's 24h Plumbing Is Here for You
Rapid Rooter recognizes that plumbing emergencies don't follow regular business hours. That's why our 24-hour emergency plumbing service provides immediate assistance whenever needed, be it burst pipes, clogged drains, or malfunctioning water heaters. Our team is devoted to quickly responding to these situations!
Shelton, CT, residents can count on us for emergency plumbing services at any hour of day or night. Be it late at midnight, on weekends or holidays, our team offers swift, reliable solutions that aim to ease anxiety and inconvenience associated with plumbing emergencies in Shelton, CT, so as to safeguard homes or businesses against further damage.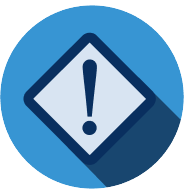 The team of professional plumbers at Rapid Rooter is available around the clock for all your Connecticut plumbing emergencies requiring video camera inspections!
Rapid Rooter is a Locally Owned and Operated Plumbing Company that Provides Efficient Service and Fast Turnover Times
Rapid Rooter stands as a locally owned and operated plumbing company in Shelton, CT, committed to delivering efficient service and rapid turnover times. As a local enterprise, we take pride in our community roots, prioritizing personalized and swift solutions for your plumbing needs. Our dedication to the locality drives us to ensure that our customers receive the most expedient and reliable plumbing services available.
With a committed team of experienced professionals, we aim to offer not just a service but a trustworthy partnership in addressing all your plumbing concerns. Our local insight means we provide personalized solutions that suit the community's requirements.
For efficient and reliable plumbing services in Shelton, CT, reach out to Rapid Rooter today. Let our local expertise and commitment to quick, effective solutions work for you. Experience the difference a local touch can make in resolving your plumbing issues. 
Ready to take the next step? Schedule your service with Rapid Rooter today and experience the pinnacle of plumbing excellence!
What Our Happy Customers
Are Saying About Us

"These guys know exactly what they are doing. I called a few plumbers and they could not do the excavation work. I am so happy I found Rapid Rooter. They were able to fix both my issues. They dug up my yard and fixed my line. My yard was put back exactly the way it was. You couldn't ask for more. The pricing is fair and they don't mess around. The job was done in one day! I would highly recommend Rapid Rooter!"
Rachel R.

"Very responsive on the eve of thanksgiving when many companies would not respond at all or said they would not come out on a holiday. We had a house full of relatives staying with us and water began backing up in the basement bathroom. We weren't sure if it was septic related or not, but they arranged to meet with my septic company on Thanksgiving morning while they pumped the tank."
A.W

"Austin and Pat did a fantastic job clearing a really tough kitchen sink clog for me. Austin responded quickly and was very professional. The leak was cleared and everything was cleaned up after the job was done. Highly recommended!"
John P.

"They did a great job, fair pricing and excellent service. Recommend completely."
Scott M.