Water Heater Installation


in Danbury, CT
Fairfield County
Water Heater Services
When it comes to reliable and efficient water heater installation in Danbury, CT, Rapid Rooter stands as your dedicated solution provider. Our team offers exceptional service and expertise in installing various water heating systems, including tankless water heaters. We understand the crucial role hot water plays in your daily routines and ensure a swift, professional response. We cater to all types of water heater needs, emphasizing quality and customer satisfaction, while keeping an eye on water heating energy costs to ensure you receive an energy-efficient solution.
We are available 24/7 at your service across Danbury, CT, and Fairfield County. Call us today at (844) 649-2564 to have your water heater installed by our experts.
residential plumbing services
commercial plumbing services
Camera inspection services
Emergency Plumbing Services
Leak Detection and Repair
Water Heater Installation
plumbing excavation services
Rapid Rooter CT Water Heater Service Assists Local Customers With: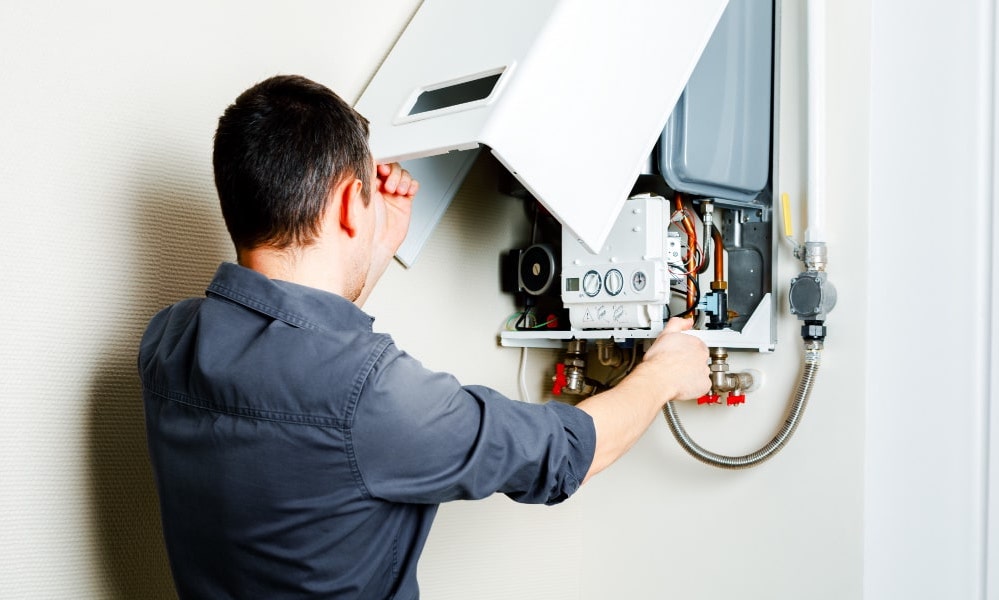 Water Heater Replacement 
Are you experiencing recurring issues with your current water heater or finding it unable to meet your hot water demands? Rapid Rooter offers comprehensive water heater replacement services in Danbury, CT to address these concerns. Our expert technicians evaluate your existing system and provide recommendations on the most suitable replacement options. 
Whether it's due to age, inefficiency, or persistent problems, our team specializes in replacing old or malfunctioning water heaters with modern, energy-efficient models. We prioritize seamless installation, ensuring your new water heater is appropriately sized, properly connected, and functions optimally, delivering consistent hot water to your household or business.
Water Heater Repair
Facing a lack of hot water, strange noises, leaks, or other problems with your water heater? Rapid Rooter's experienced technicians are well-equipped to diagnose and repair a wide range of water heater problems. From minor repairs to complex issues, our team swiftly identifies the root cause of the problem and performs the necessary repairs, restoring your water heater's functionality. We value efficiency and quality, aiming to get your system back up and running in no time.
Water Heater Maintenance
Regular maintenance is key to prolonging life and ensuring the optimal performance of your water heater. Rapid Rooter offers professional water heater maintenance services to prevent potential breakdowns and reduce the risk of unexpected issues. 
Our comprehensive maintenance check involves flushing the tank, inspecting components, testing pressure valves, and ensuring the overall integrity of your system. By scheduling routine maintenance, you can enhance your water heater's efficiency, lower energy costs, and extend its lifespan.
Tankless Water Heaters Installations & Repairs in Fairfield County
Are you considering a more energy-efficient and on-demand hot water solution? Rapid Rooter CT specializes in the repair and installation of tankless hot water heaters in Fairfield County. These systems offer a myriad of benefits, including energy efficiency, longer lifespans, and on-demand hot water, making them an attractive option for many homeowners.
 Our team guides you through the selection process, ensuring you choose the right tankless water heater that fits your specific needs. We conduct professional installations and repairs, ensuring that your tankless system is integrated seamlessly into your plumbing, providing you with continuous hot water while reducing energy costs.
Our Water Heater Installation Process Includes
Assessment
Our water heater installation in Fairfield County and other areas begins with a comprehensive assessment. Our skilled technicians conduct a thorough examination of your property to determine the most suitable water heating solution for your specific needs. We consider various factors such as your household or business size, hot water demands, and existing infrastructure. This assessment allows us to provide personalized recommendations and ensures that the selected water heater will meet your requirements.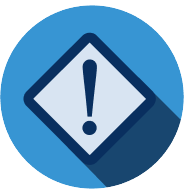 The team of professional plumbers at Rapid Rooter is available around the clock for all your Connecticut plumbing emergencies requiring video camera inspections!
Water Heater Selection
Once the assessment is completed, we guide you through the water heater selection process. Our team offers insights into different types of water heaters available in the market, including tank-based and tankless options. 
Tank-Based Water Heaters
These water heaters store and heat water within a tank, offering a constant hot water supply for household or commercial use. Our experts explain the various sizes, fuel options, and energy efficiency ratings available in conventional tank-based water heaters. These systems are ideal for customers looking for a consistent and reliable hot water supply.
Tankless Water Heaters
Tankless water heaters supply hot water instantly, heating water as it flows through the unit without the need for a storage tank. Our professionals explain the advantages of on-demand systems, emphasizing their space-saving design, energy efficiency, and endless hot water supply. We guide you in choosing the right capacity for your household or commercial needs.
Water Heater Installation and Plumbing Connections
Once the selection is finalized, our installation experts commence the process by ensuring the water heater is installed professionally and connected seamlessly to your plumbing system. This crucial phase involves precise and careful installation to guarantee optimal performance. Our Danbury, CT plumbers focus on secure and appropriate connections, ensuring that the system operates properly.
The plumbing connections are meticulously integrated to prevent leaks and ensure the entire system functions smoothly. Whether it's a tank-based water heater or a tankless model, our experienced technicians handle the installation process with precision and care, delivering a seamless experience for our customers.
Rapid Rooter CT Offers High Quality Assessment For New Hot Water Heater Across Danbury and the Fairfield county, CT
Our expert technicians ensure that our customers receive the most suitable and efficient water heating solutions for their homes or businesses.
Our expert technicians are not only adept at ensuring that our customers receive the most suitable and efficient water heating solutions for their homes or businesses, but they are also prepared to handle any emergency plumbing services that may arise. Unexpected issues can occur at any time, and our team is equipped to respond swiftly and effectively to your urgent needs.
Ready to upgrade your water heater with a high-quality assessment? Contact Rapid Rooter today for expert guidance on selecting the best water heater for your needs in Danbury and Fairfield County, CT.
Frequently Asked Questions
How much does it cost to replace a water heater in CT?
The cost associated with replacing a water heater can alter based on several elements, such as the type of heater, installation complexities, as well as any additional plumbing requirements. On average, a standard water heater replacement in Connecticut can range from approximately $1000 to $1,600.
Can a tankless water heater be used for baseboard heat?
Baseboard heating systems generally need higher water temperatures that may not align with the operating capacity of most tankless water heaters.
Can I heat my house with a tankless hot water heater?
While a tankless water heater is primarily intended to supply hot water, it can be used for certain heating purposes in smaller spaces or specific zones of a house, particularly in radiant floor heating systems. However, using a tankless water heater as the primary heating source for an entire house may not be as effective as a dedicated central heating system.
What Our Happy Customers
Are Saying About Us

"These guys know exactly what they are doing. I called a few plumbers and they could not do the excavation work. I am so happy I found Rapid Rooter. They were able to fix both my issues. They dug up my yard and fixed my line. My yard was put back exactly the way it was. You couldn't ask for more. The pricing is fair and they don't mess around. The job was done in one day! I would highly recommend Rapid Rooter!"
Rachel R.

"Very responsive on the eve of thanksgiving when many companies would not respond at all or said they would not come out on a holiday. We had a house full of relatives staying with us and water began backing up in the basement bathroom. We weren't sure if it was septic related or not, but they arranged to meet with my septic company on Thanksgiving morning while they pumped the tank."
A.W

"Austin and Pat did a fantastic job clearing a really tough kitchen sink clog for me. Austin responded quickly and was very professional. The leak was cleared and everything was cleaned up after the job was done. Highly recommended!"
John P.

"They did a great job, fair pricing and excellent service. Recommend completely."
Scott M.